🚀What's New
Sourcing Optimizer
RFI Scoring
We are excited to introduce our enhanced RFI scoring functionality. RFI scoring provides a formal, structured, and comparable way for purchasers to evaluate suppliers based on factors other than cost. Currently, scoring the RFI is done manually.
We've also introduced a comprehensive weighting system for RFI questions, allowing you to assign varying levels of importance to specific questions. This ensures that critical aspects of the procurement process receive the attention they deserve.
These enhancements are designed to streamline your procurement processes, support your sustainability goals, and provide you with the tools needed for better informed supplier evaluations.

Take a look at our RFI Scoring course which looks at using RFI Scoring to help identify and shortlist suppliers that align priorities and prerequisites, making the supplier selection process more efficient and effective.
Invitation Email Enhancement
We've tweaked our bidder invitation email to now include extra details for event access, as well as a link that details how to Add a team member to the online bidding event.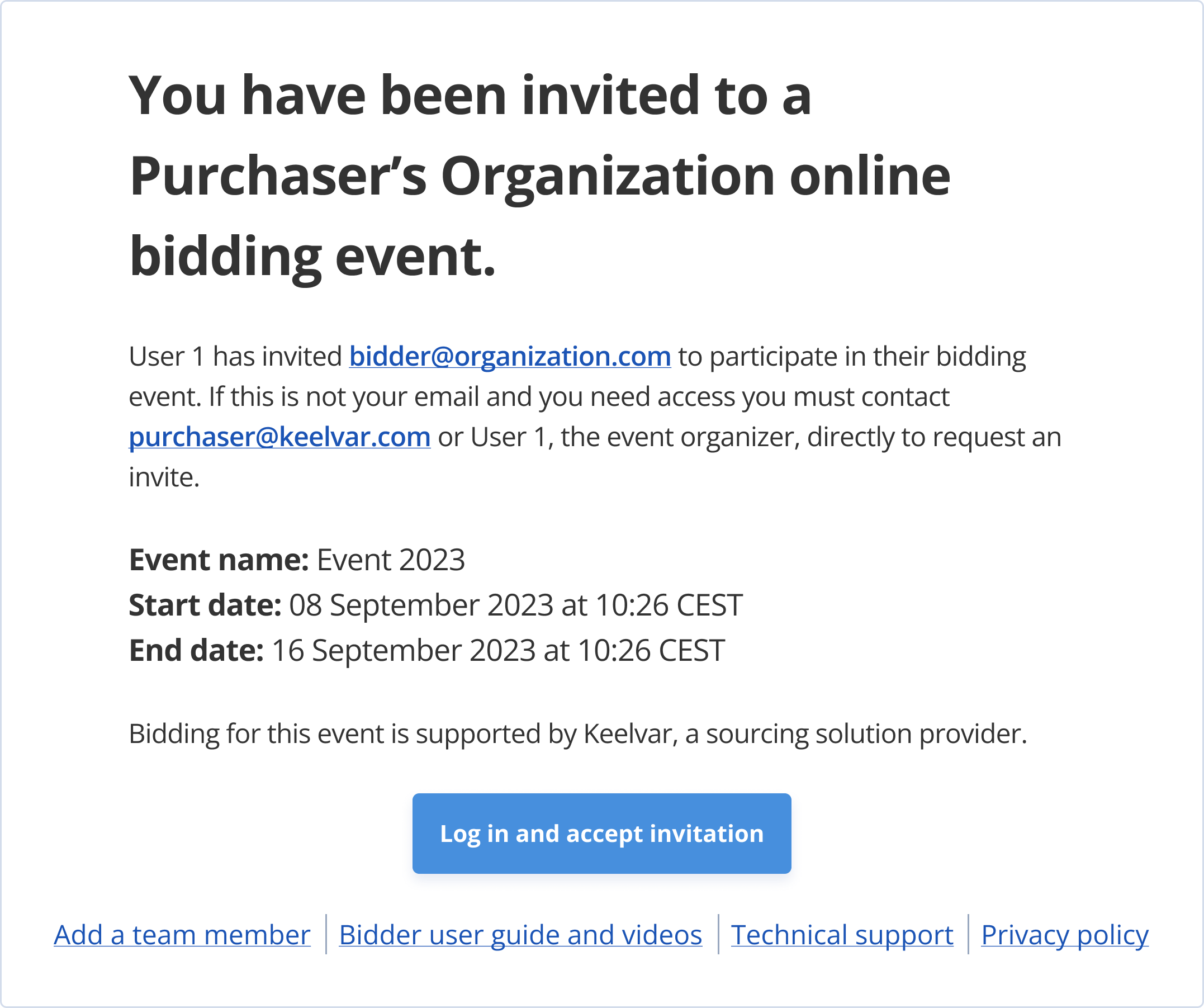 Autonomous Sourcing
Delete Draft Requests
As a user, you can now delete draft requests that may be backing up your request list. Deleting a draft request will permanently delete it from the system. Anyone with access to the draft request can delete it.

🛠️Bug Fixes
Sourcing Optimizer
Round Deadline
We have enhanced our Round Duration function to ensure that all selected times and dates can only be placed in the future. An error message will now display if dates are set in the past or before the event start time.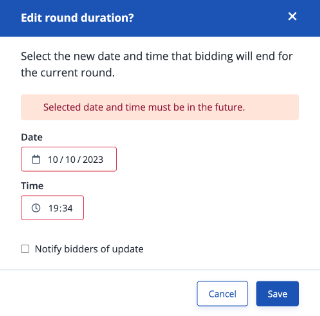 Direct Link Fix
We fixed an issue that could have allowed a Bidder who accepted a sourcing event invitation from a Buyer and would use a specifically formatted URL to potentially access a limited amount of sensitive event data. The vulnerability was patched within two hours of being reported.
Keelvar will always contact Customers separately should a vulnerability result in a breach of Customer data.
Negotiation Guide
Within the Negotiation Guide, the Optimized field was incorrectly displaying the timestamp. It now accurately reflects the date and time the scenario was last run. This improvement ensures the timestamp provides meaningful and up-to-date information, aligning with user expectations.