The Surrogate Bidding screen can be used to place bids on behalf of bidders - both before the event has been published (seeding bids) or post-publish. The screen allows purchasers to place bids on behalf of individual bidders, as well as bulk seed bids using an Excel template. Note that surrogate bidding also allows purchasers to enter values for 'Purchaser with Bidder specific values' attributes.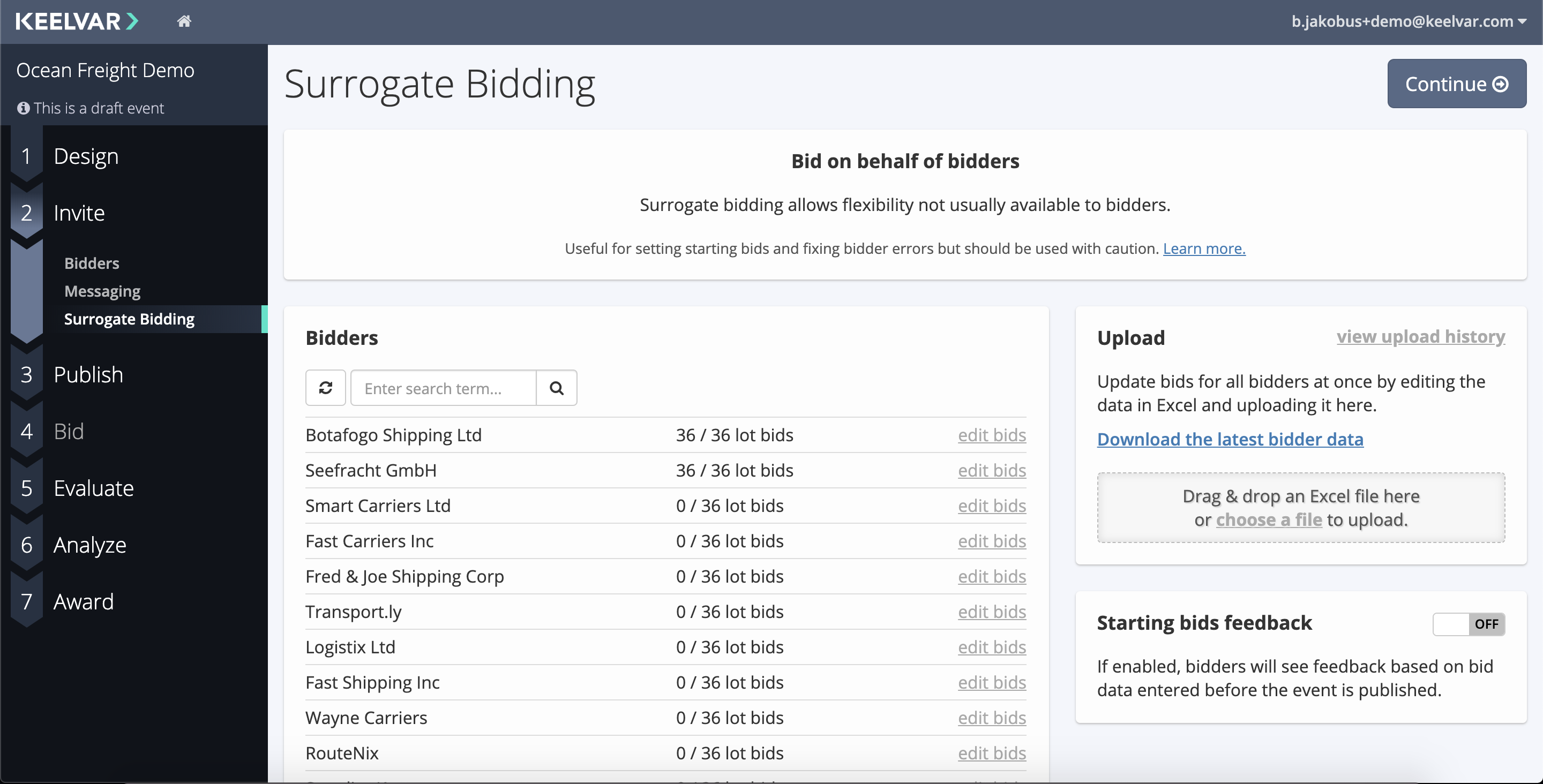 To place surrogate bids online for individual bidders, locate the bidder in the "Bidders" list, and press "edit bids". This will open the bid sheet for this specific bidder as shown in the screenshot below. Press "Enable bidding", then enter your bids into the yellow bid input cells. Press "Submit changes" when done, or "Discard changes" if you do not wish to apply your modifications.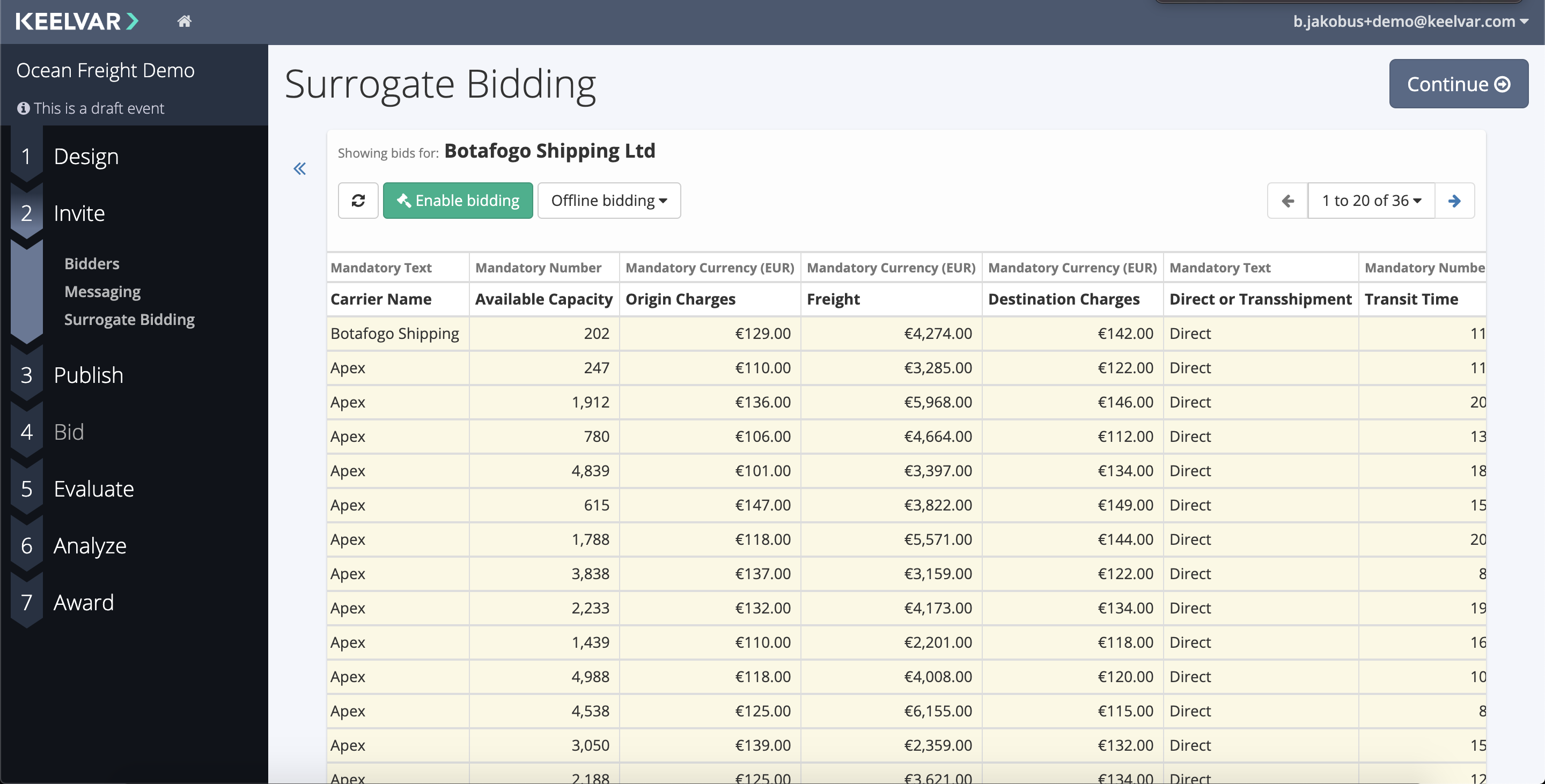 Instead of entering bids manually online, you can also upload the bidder's offline bid sheet by pressing the "Offline Bidding" button located to the right of the green "Enable bidding" button.
Offline surrogate bidding allows you to fill out your bids in bulk using Microsoft Excel. Pressing the "Download latest bidder data" will generate a spreadsheet containing all the latest bids for the event. Once downloaded, open the spreadsheet, place your bids, purchaser-scoped bidder values or bids modifications. Save the spreadsheet and re-upload it.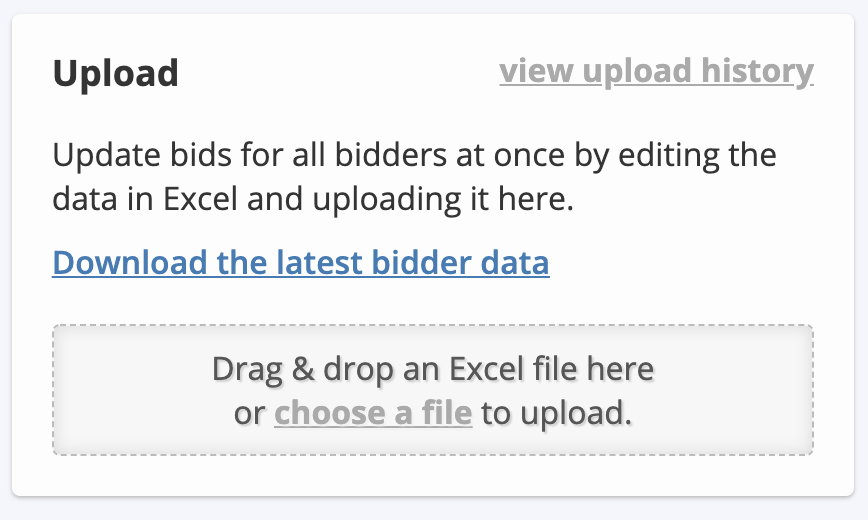 Figure 3.0: The "Upload" panel can be used for bulk seeding of bids.
Once the file has been uploaded, the system will analyze it, summarize the potential changes and request you to confirm the changes.