You can change your password in the Personal Settings area of the Account settings page.
Your new password must contain the following:
A minimum of 10 characters
At least one uppercase and one lowercase letter
At least one number
At least one special character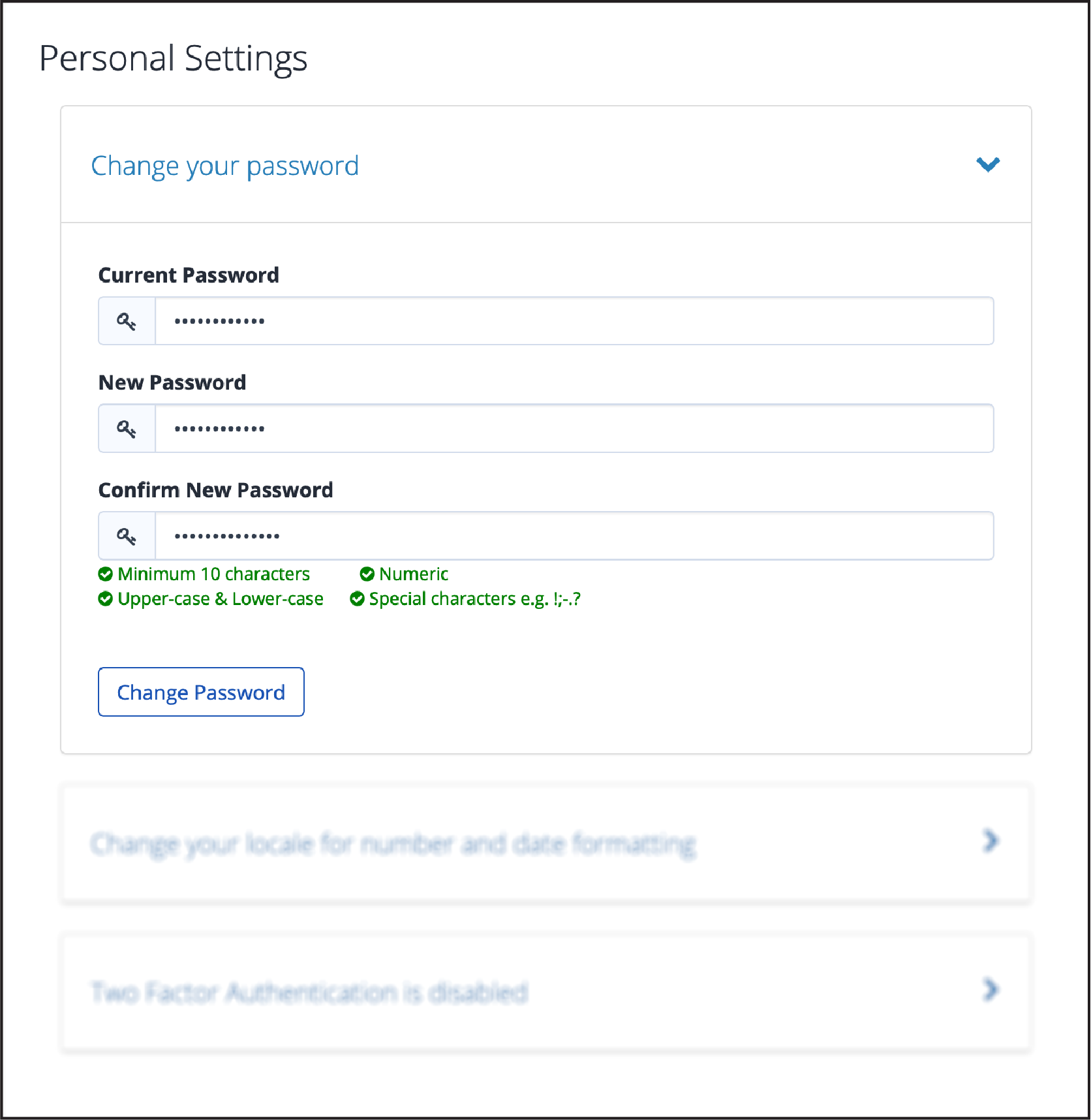 To change your password, complete the following steps:
In the top-right corner of the page, click your account.
Click Account Settings.
In the Your Account section, click Personal Settings.
In the Personal Settings section, click Change your password.
Change your password.

Enter your current password in the Current Password field.
Enter your new password in the New Password field.
Re-enter your new password in the Confirm New Password field.

Click Change Password.