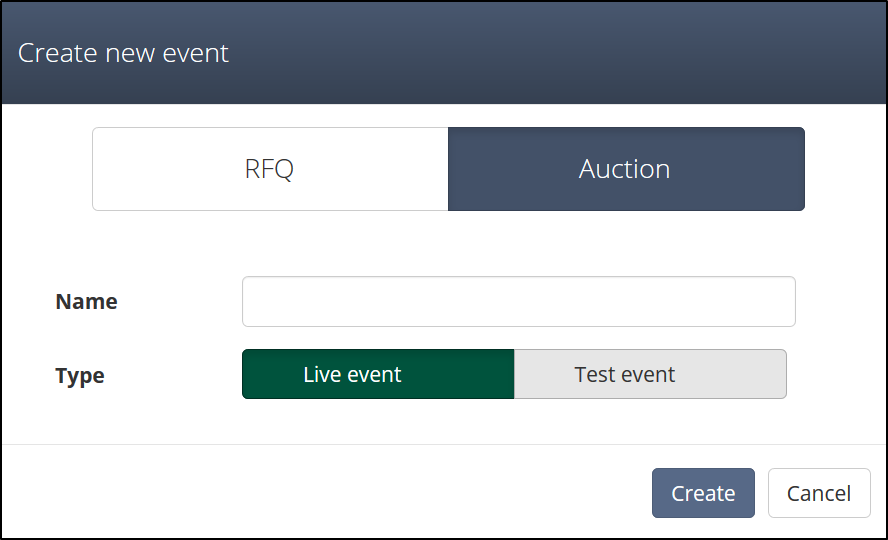 On the Events page, click Create Event.
The Create new event window opens.
Click Auction.
Enter a name for the event in the Name field.
Select an event Type:

Live event is selected by default. Leave this option selected if you want to run a real event.
Click Test event if you want to run a test event.

Click Create.