By default, bidders can see the name, the start time, and the end time of each active and complete round. You can configure schedule visibility settings to allow bidders to also view this information for upcoming rounds. You can also provide additional round details by adding round descriptions.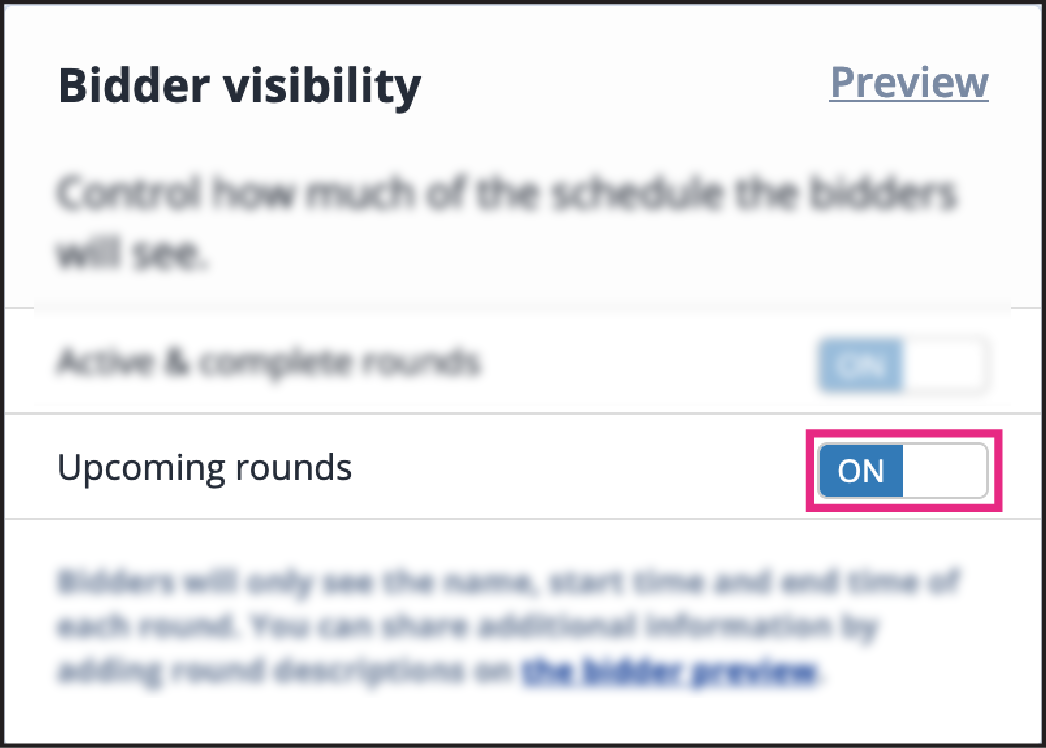 To configure the schedule visibility, complete the following steps:
Go to Design > Schedule.
To enable users to see details for upcoming rounds, on the Schedule tab, in the Bidder visibility area, set the Upcoming rounds toggle switch to ON.
Optional: To add round descriptions, complete the following steps:

In the Bidder visibility area, click Preview.
Set the Preview mode toggle switch to OFF.
In the Bidder preview area, enter a description in the field below each round you want to provide a description for, and then click Save.