You can configure lot bonuses and maluses for bidders on the Bonus/malus tab. You can configure bonuses and maluses online using Sourcing Optimizer, or offline using a downloaded template.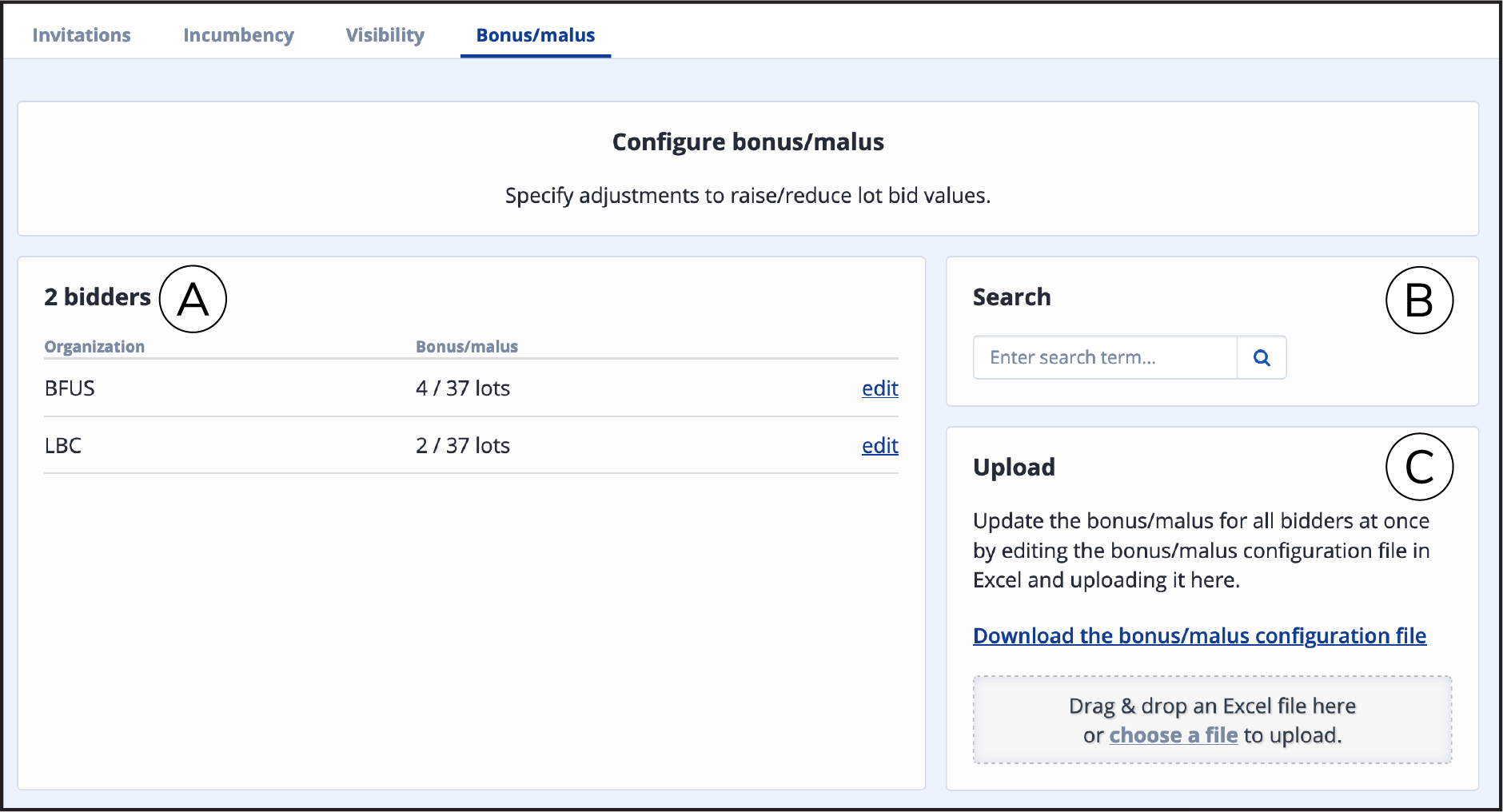 Bidders overview: This area lists the bidder organizations and the number of lots that have bonuses or maluses configured. Click edit to configure bonuses or maluses for a bidder organization.
Search area: Use the Enter search term… field to search for bidders.
Upload area: In this area you can download the Bidder Configuration Excel template. After you populate the file, return to this area to upload it to Sourcing Optimizer. This file is updated with any bidder configurations made in Sourcing Optimizer. You can download the file at any time for an up-to-date status report listing the bidder configuration details.