You can delete a contact from a bidder organization or an entire bidder organization from your event on the Invitations tab.
Individual bidders cannot be deleted after they accept the invite; bidder organizations can only be deleted if the event has not been published.
If you delete a bidder organization, all of the individual bidders associated with the organization are also deleted.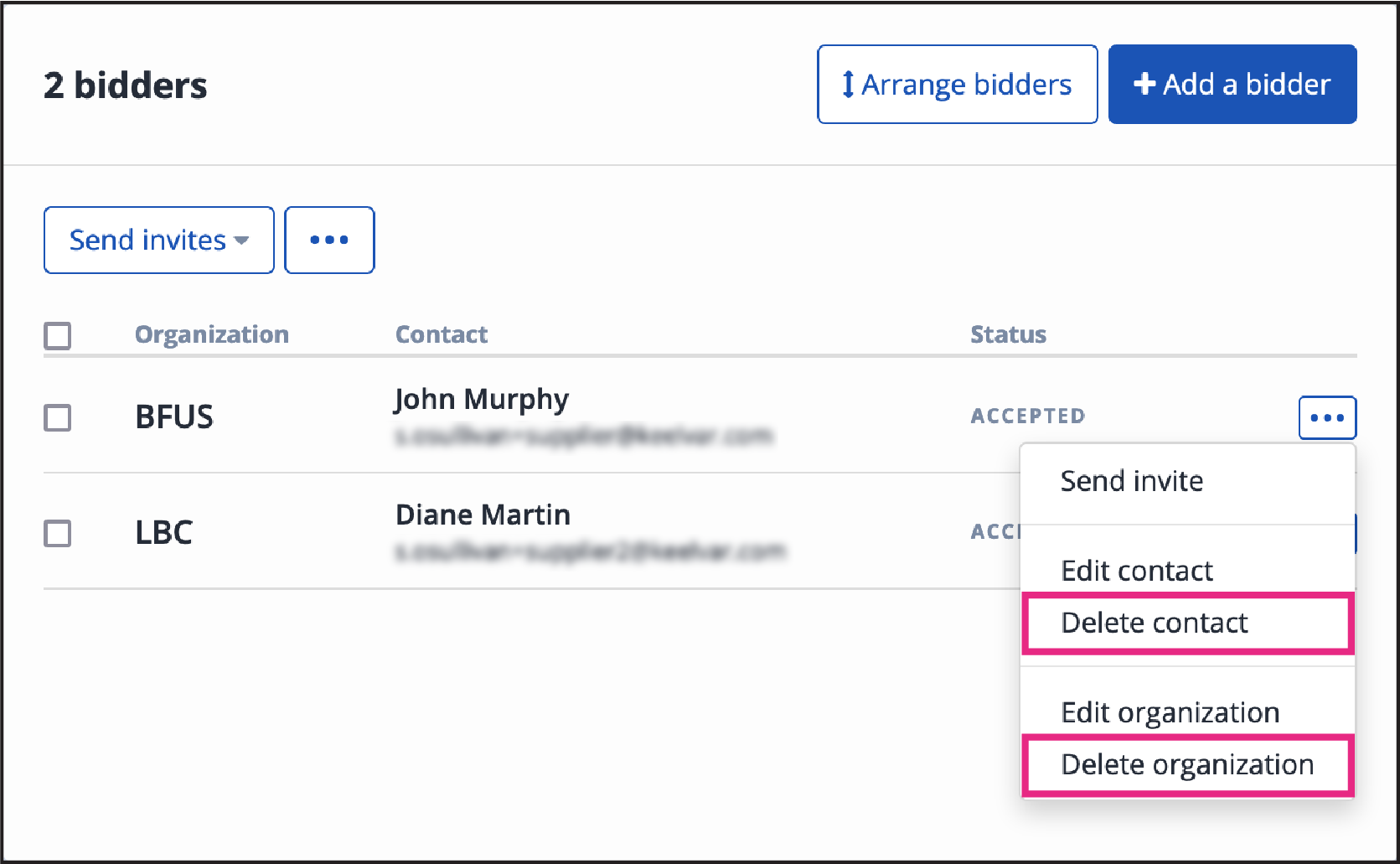 Go to Invite > Bidders.
On the Invitations tab, in the Bidders overview area, click the Actions icon of the bidder you want to delete.
Delete the individual bidder or delete the bidder organization.

To delete an individual bidder, click Delete contact.
To delete the bidder organization, click Delete organization.