You can close the current round early on the Management page.
After the round is closed, you can proceed to another round or close the event.
To close a round early, complete the following steps:
Go to Bid > Management.
Click Close round.
Optional: To notify bidders by email that the round has been closed, select the Notify bidders of update checkbox.
Click Close round.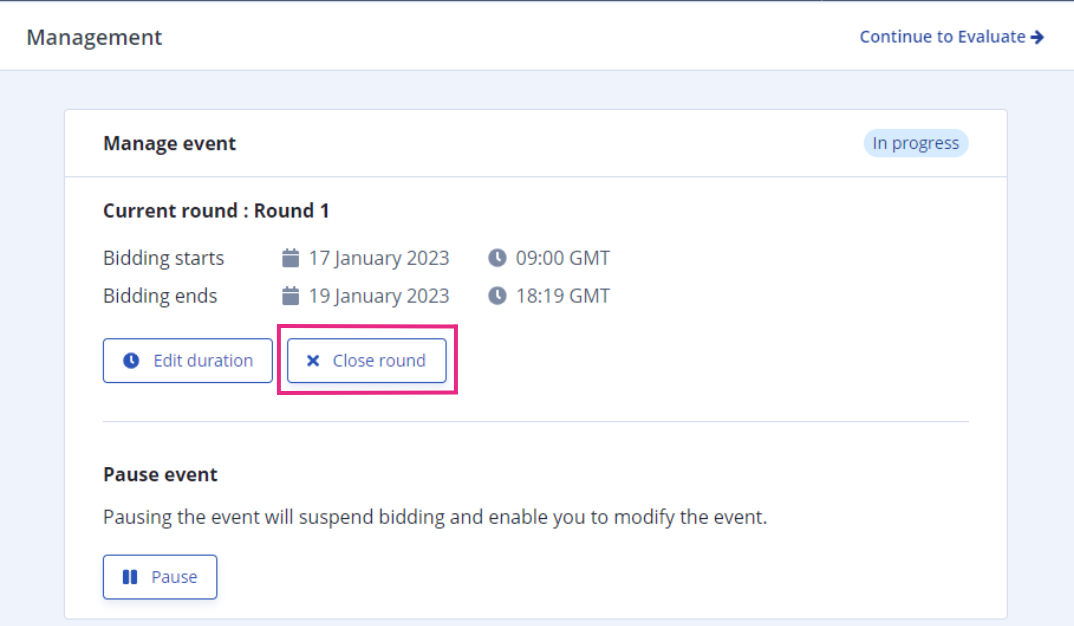 Figure 1. Closing the round early