This guide provides an overview of key information and instructions for bidders getting started with Sourcing Optimizer.
Info:
If you have a technical question that is not covered by this guide, contact Technical Support using the Contact Support form.
If you have a business question, use the in-app messaging function if available, or contact the relevant business contact listed on the Overview page of the event.
Videos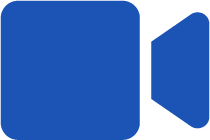 View a series of Bidder help videos.
Quick Start Guide PDF
The Sourcing Optimizer Bidder Quick Start Guide is a downloadable PDF featuring much of the content presented in this section.
Click the link below to download the PDF.