Personally identifiable information (PII) is any information that can potentially identify an individual. For security purposes or regulatory compliance, some organizations remove PII from users when required.
Keelvar offers two methods of removing PII: one method for users in your organization, and another for bidders. In each case, the user's name and email address are removed from the system.
Removing PII for a user in your organization
If you are an Organization Owner, you can remove PII associated with a user from your organization on the Organization users page in your Account settings.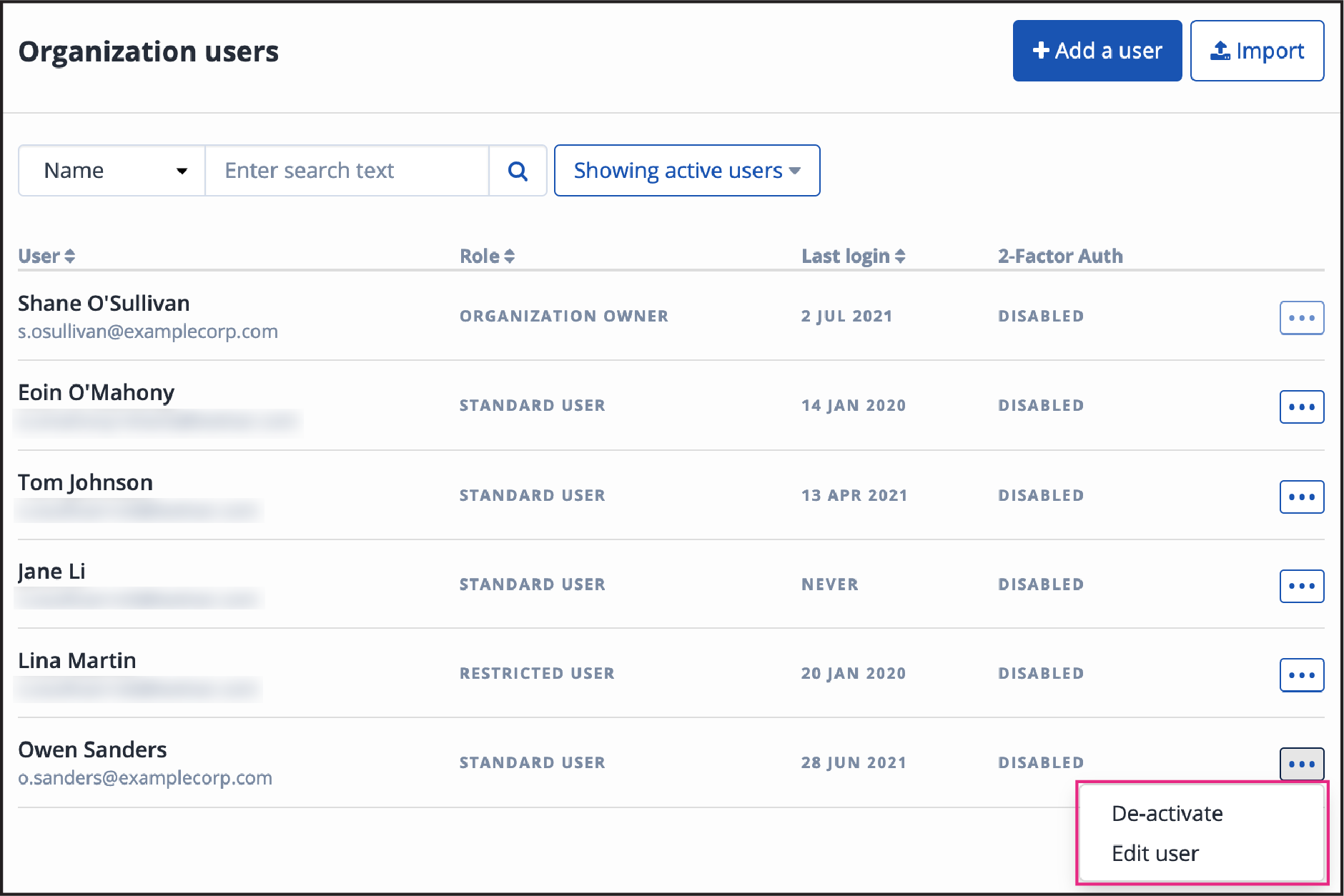 The relevant personal data to be removed are the user's name and email address. Edit this information and then deactivate the user to remove their PII.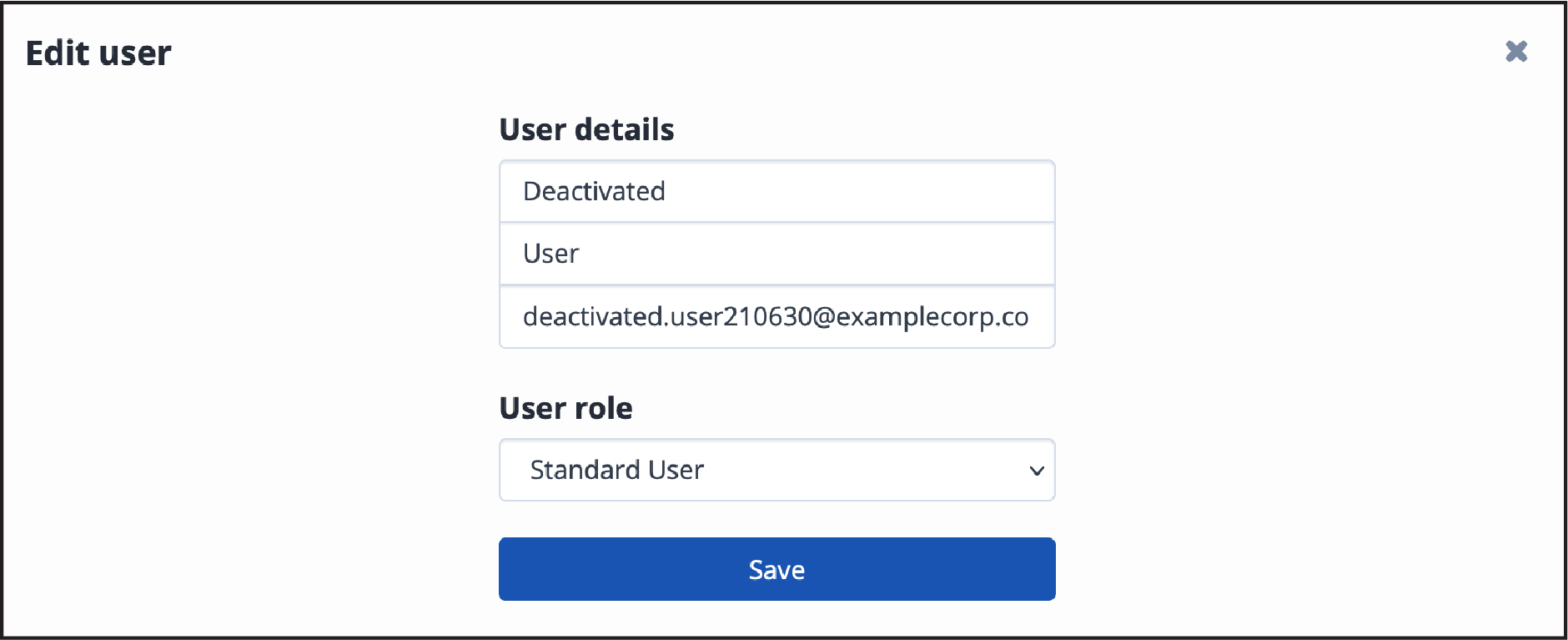 The replacement user name for each user whose PII you are removing can be consistent. However, the replacement email address must be unique for each user per organization. Append the current date or an alternative distinctive identifier to ensure the email address is unique.
To remove a user's PII, complete the following steps.
On the Keelvar app, in the top-right corner of the page, click your account.
Click Account settings.
In the Your Organization section, click Users.
Edit the user's information.

In the row of the user you want to remove PII for, click the Actions icon, and then click Edit User.
In the User details area, update the user's details with generic, anonymized information.
Figure 2 provides an example of replacement text you can use.
Click Save.

De-activate the user.

In the row of the user whose details you just edited, click the Actions icon, and then click De-activate User.
Click Yes, deactivate user.
The anonymized and deactivated user is no longer listed under active users. If you want to view the list of deactivated users, at the top of the page, click Showing active users, and then click Show inactive users.
Removing PII for a bidder
You can remove the PII associated with bidders on the Bidders submenu of the Invite menu. This is a bulk action that removes PII from all bidder contacts at once.
Go to Invite > Bidders.
Above the table, click the Actions icon.
Click Reset all contact information.
Click Reset all contacts.
Each bidder's name and email address is removed.