If required, you can reopen an event after you close it. Reopening an event enables you to modify the bid sheet, update any bids, and evaluate any scenarios.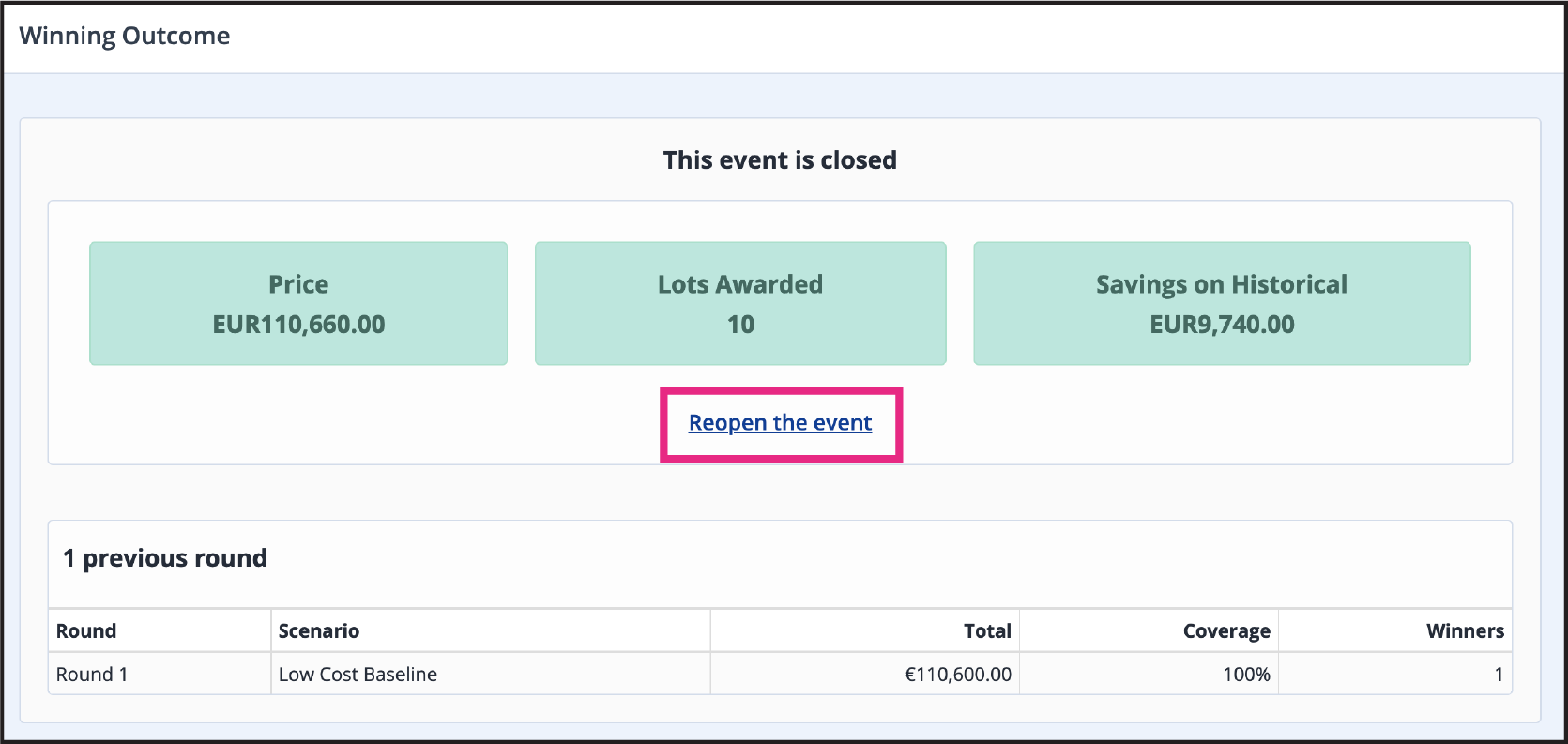 To reopen an event, complete the following steps:
Go to Award > Winning Outcome.
In the middle of the page, click Reopen the event.
Click Reopen event.