After your organization's Sourcing Bot is configured, it becomes a member of your sourcing team, an additional team member that works within your sourcing process to quickly source new rates. Your Sourcing Bot facilitates rate requests and approvals, contacts suppliers, monitors bidding, makes award recommendations, and updates your rate cards. However, a Sourcing Bot is not completely independent and requires human input and decision-making from your sourcing team.
There are two primary human user roles in Autonomous Sourcing: requesters and approvers. Requesters and approvers perform different functions, have different account permissions and access, and interact with the Sourcing Bot at different stages of the Autonomous Sourcing process.
An approver can perform any task that a requester can. Depending on your team setup and sourcing process, approvers in your organization may also perform the function of a requester.
Requesters
A requester is a user in your organization who searches and requests rates using the Rate Finder in Fulfillment Optimizer. Requesters begin the Autonomous Sourcing process by requesting new rates, which launches the Sourcing Bot into action.
Figure 1 provides a high-level overview of the typical requester workflow.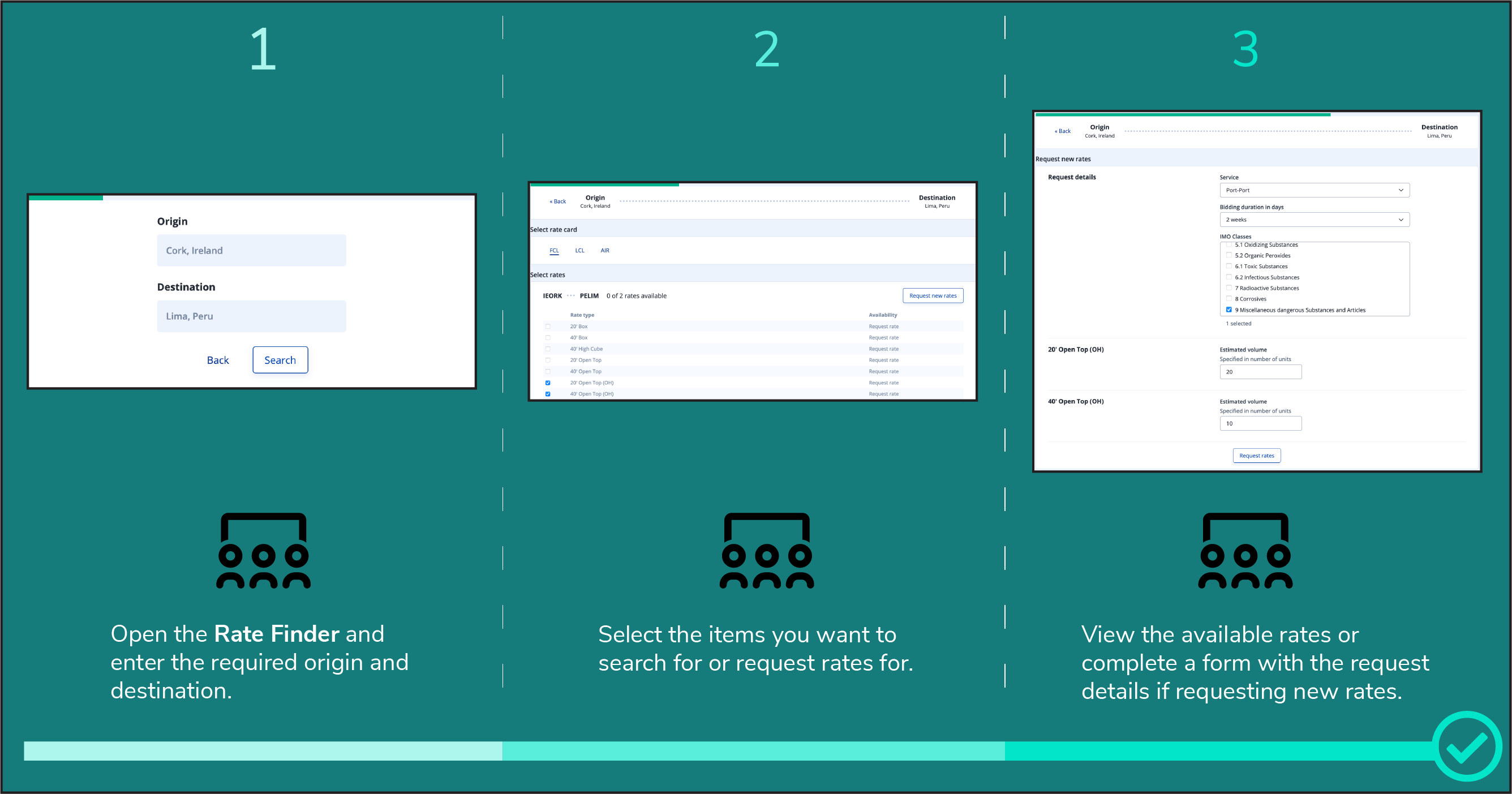 On the Fulfillment Optimizer page, open the Rate Finder and enter the required origin and destination.
Select the items you want to search for or request rates for.
View the available rates or complete a form with the request details if requesting new rates.
The following articles are most relevant to a requester user:
Approvers
An approver is a user in your organization who approves or declines rate requests initiated by a requester, using the Sourcing Bot. After an approver approves a new rate request, the Sourcing Bot contacts the relevant suppliers to bid, actively monitors bidding, and provides bid updates to the approver throughout the process.
Prior to awarding lanes, approvers can interact with the Sourcing Bot at any time to extend the bidding deadline or close the bidding early. After bidding has concluded, the Sourcing Bot provides its recommended bids to the approver. However, the approver makes the final decision in awarding lanes and can accept or reject the recommended bids, or award other bids.
Approvers can also look up and request rates using Fulfillment Optimizer. If available in your configuration, some approvers can use a Bot to perform additional tasks, like downloading a rate card or adding new requester users.
Figure 2 provides a high-level overview of the typical approver workflow.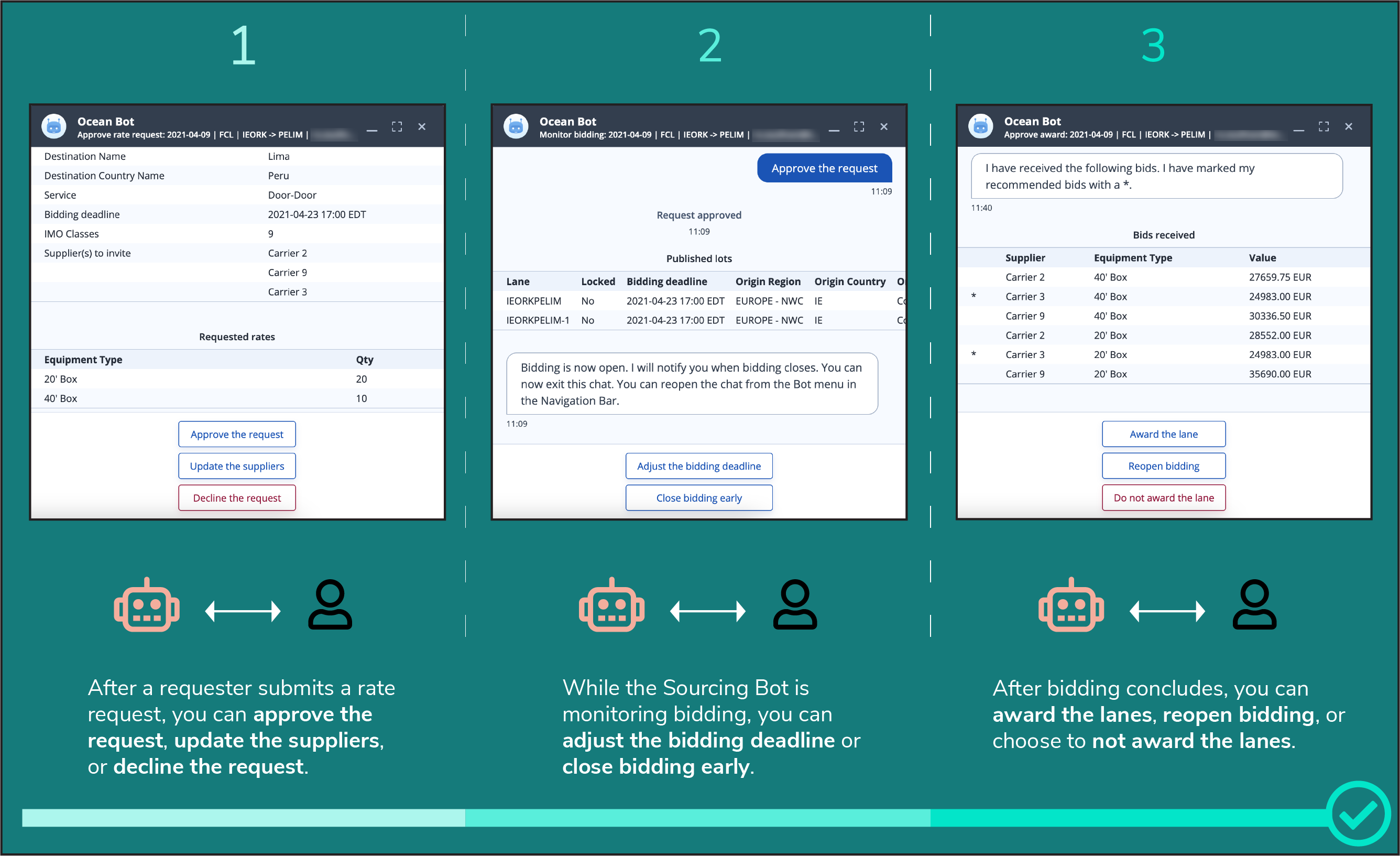 After a requester submits a rate request, you can approve the request, update the suppliers, or decline the request.
While the Sourcing Bot is monitoring bidding, you can adjust the bidding deadline or close bidding early.
After bidding concludes, you can award the lanes, reopen bidding, or choose to not award the lanes.
The following articles are most relevant to an approver user: