What's new
A new Negotiation guide report, embedded links for your organization's privacy policies, new and improved user interfaces, and even more accessibility updates.
We have added a Negotiation guide report to our existing range of bid analysis tools and reports to help you better understand and review top-ranked bids on a lot-by-lot basis.
To ensure that your organization's privacy policies are easily available for internal users and bidders, we have added functionality that enables organizations to embed links to their privacy statements within Sourcing Optimizer and in event invites.
As part of ongoing user interface improvements, the Cost Calculation page, and the Incumbency tab of the Invite menu in Sourcing Optimizer have been redesigned and updated.
We have continued to update and improve accessibility throughout Sourcing Optimizer.
In addition, we have fixed a number of minor bugs and issues. The bugs and the version number they were fixed in are listed at the bottom of the page.
Features and updates
Bolster your supplier-negotiation strategy with a downloadable Negotiation guide report
You can now avail of a new, customizable Negotiation guide report that provides the top-ranked bids for each lot based on a selected scenario. This downloadable report enables you to easily review winning bids against a range of losing bids to help you better negotiate with suppliers and understand the cost tradeoff when choosing nonoptimal award outcomes.
Because the report is generated as a downloadable Excel file, it can also be leveraged outside of Keelvar for use in ERP, TMS, and other systems.

In addition to this new report, we have also made some minor UI improvements to the Bid summary report section of the Reports tab.
Link your company's privacy policy in-app and in invite emails
Because our customers have data protection and privacy policies specific to their own organizations and separate to Keelvar's policies, we now offer a means of linking directly to your organization's privacy policy in-app and in event invitation emails.
You can provide a link to your organization's privacy policy for your own internal Keelvar users within the Keelvar app. The link is displayed in the footer of the app next to existing links for Support and Legal.
You can also provide a link to your organization's privacy policy for bidders in the event invitation email.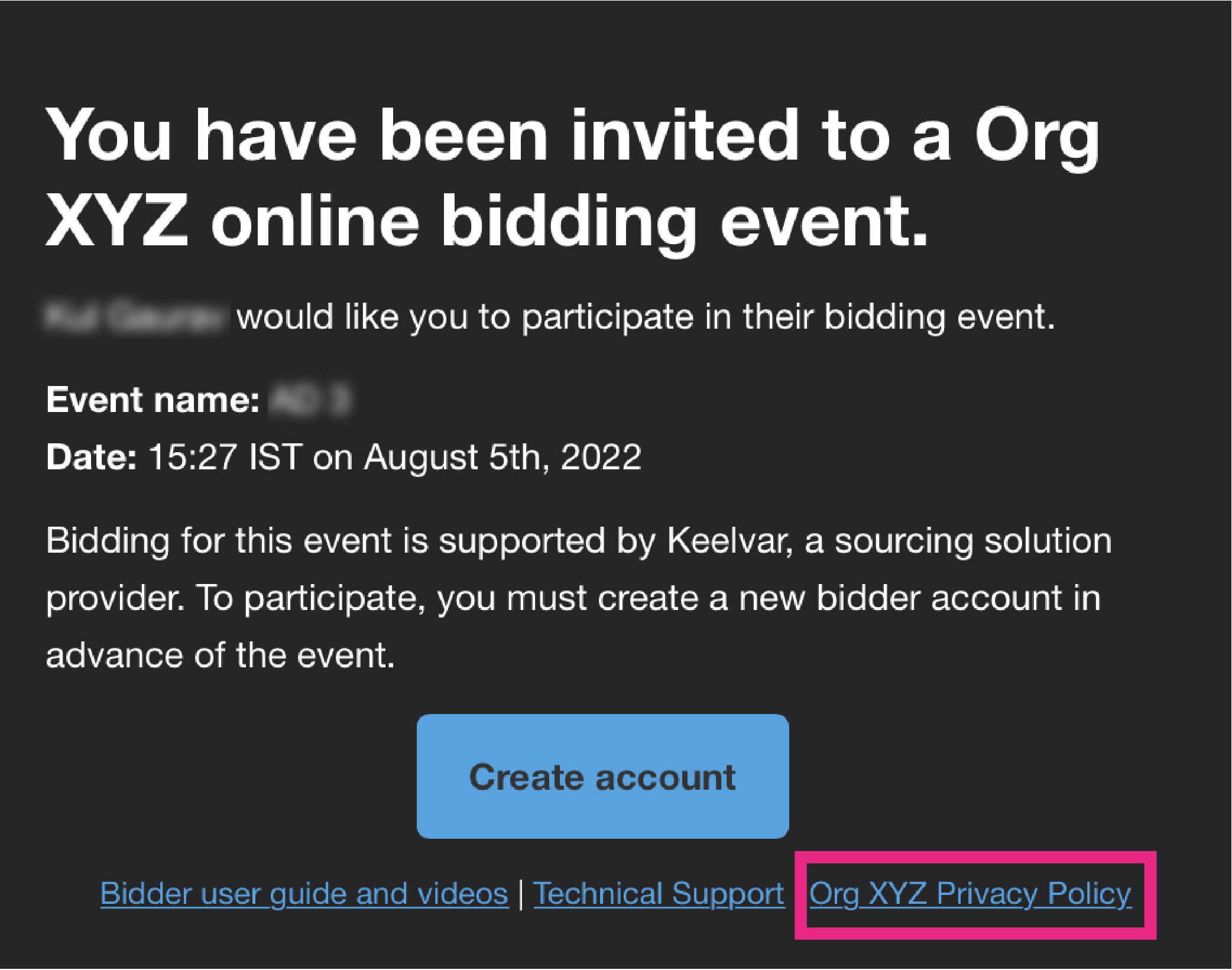 For more information on enabling this feature, contact your Keelvar Customer Success Manager or our Support Team.
New designs for the Cost Calculation page and Incumbency tab
As part of ongoing design and user interface improvements in Sourcing Optimizer, we have redesigned the Cost Calculation page.
A new tab system has been introduced to better distinguish primary and secondary cost calculations. In addition to having its own dedicated tab, the Secondary cost calculation user interface has been totally redesigned. Adding, editing, and updating secondary cost calculations are now much more streamlined and simple operations.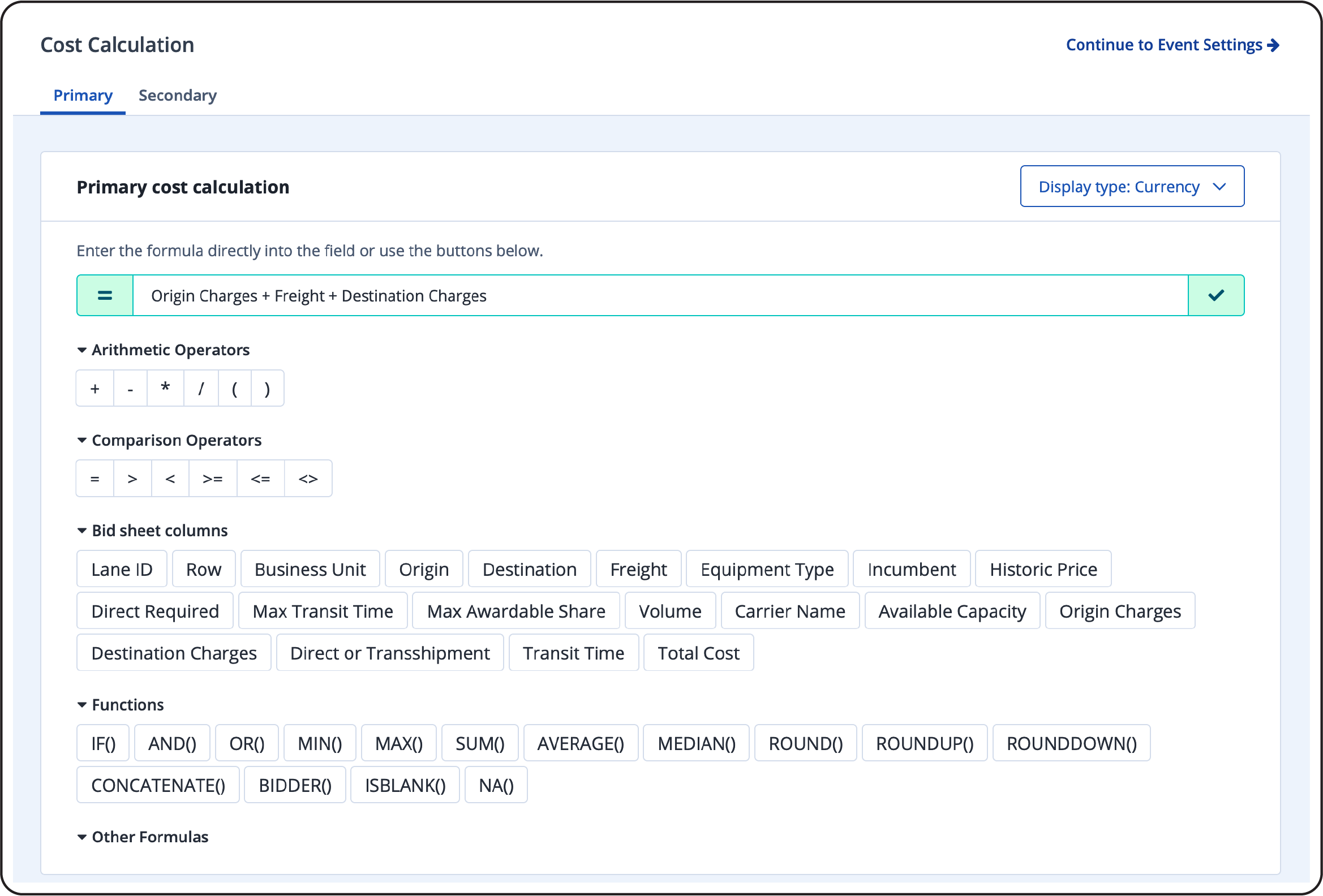 Following on from recent changes to the Visibility and Bonus/malus tabs, we have redesigned the Incumbency tab to simplify the search function, improve the file download and upload process, and create better consistency across the Invite page tabs.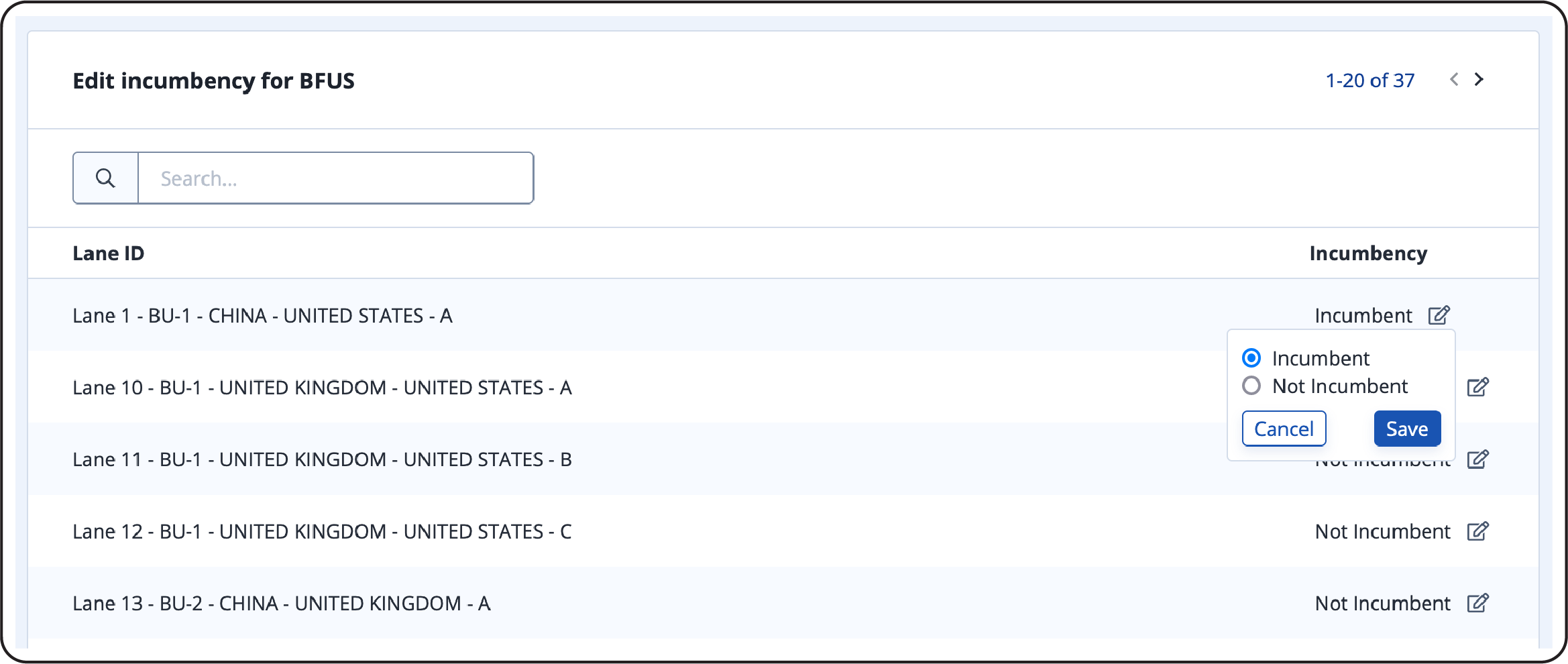 More accessibility updates for better communication, navigation, and usability
As part of ongoing accessibility improvements, we have made a number of important updates.
Alert messages displayed when toggling settings on the Event Settings page can now be read out by screen readers.
Improved keyboard navigation for sorting controls and buttons throughout Sourcing Optimizer has been added.
Edit buttons that did not meet the minimum contrast ratio have been updated.
At 400% zoom, all inputs and elements are fully visible and not truncated, with only toolbars and tables being scrollable horizontally.
Bug fixes
Table 1. Sourcing Optimizer Bug Fixes

| | |
| --- | --- |
| Version | Description |
| 22.55 | When creating a formula, text within quotation marks that was the same as the text in a column name was causing the formula to fail, and not allowing a user to proceed. This issue has now been resolved. |
| 22.55 | When attempting to update Details, in the Your Organization section of Account settings, the changes entered did not save. This has been fixed. |
| 22.62 | When designing an RFI, if a single-choice question with one passing criterion was later edited and updated to be a multiple-choice question with multiple passing criteria, the single-choice criterion was persisted, which could impede a user from accurately answering the question. This has been addressed and fixed. |