Keelvar v23.26
24 February 2023
What's new
Autonomous Sourcing
We have developed an Auto-populate feature for adding an item under the Enter request details tab, creating a more simplified request details process.
Previously, when adding a new item, each text field would need to be filled individually.
Now, certain text fields will auto-populate according to your pre-configured dataset.

Keelvar v23.23
15 February 2023
What's new
Sourcing Optimizer
A new Notifications feature has been added to the Event Settings page, under the General tab. Purchasers can now receive notifications for the following updates:
Invitation rejected: Receive an email when a bidder contact rejects an event invitation
Bid submitted: Receive an email when a bidder successfully submits a bid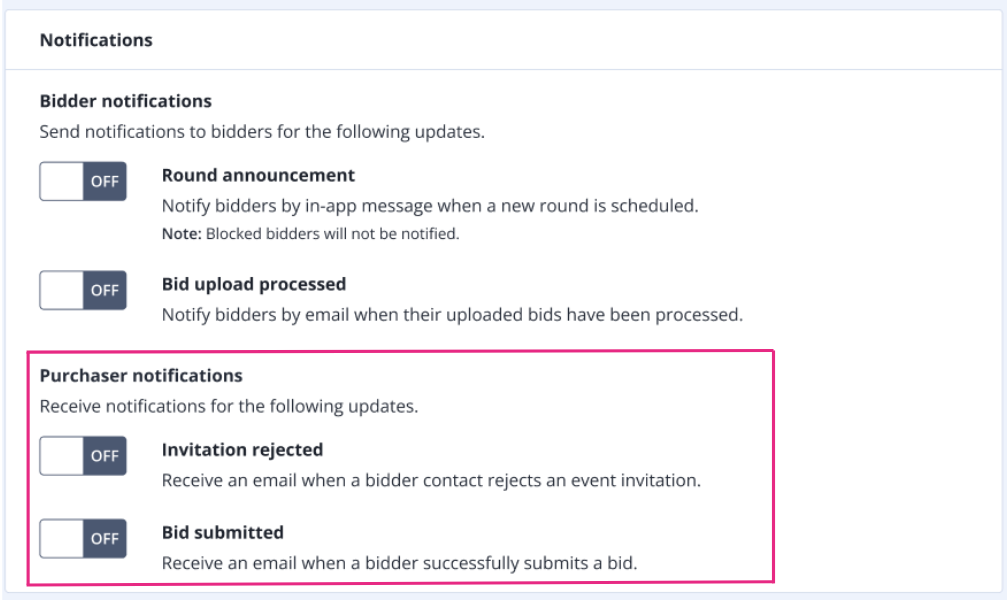 Keelvar v23.20
8 February 2023
Bug Fix
When multiple bidders had the same cost calculation results, an error message appeared on the screen and the Negotiation guide report would fail. This has been resolved.
Keelvar v23.17
2 February 2023
Bug Fix
When uploaded attachments failed a virus scan, the user was not notified and the event was prevented from being published. The user will now be notified when a document has been flagged for a virus, and they will have the opportunity to upload the document again. Should the user decide to proceed with their workflow, the file containing the virus will not show in the supporting documents section.
Keelvar v23.16
1 February 2023
What's new
Autonomous Sourcing
After launching our new Autonomous Sourcing bots, we have made significant UI updates to improve overall functionality and usage.
A progress bar is now presented at the top of the screen, showing your progress through each of the stages from Request to Award




Improved pagination controls allow you to navigate between different request pages