In-app tour
When you open an event for the first time, Sourcing Optimizer provides an in-app click-through tour of the application's interface and functionality. It is highly recommended that new users follow this tour.
Click Next to navigate through the in-app tour; click Exit to exit the tour.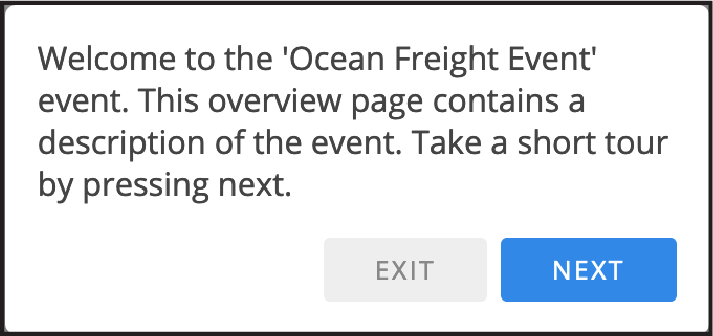 Navigation bar
Navigate to different parts of Sourcing Optimizer using the tabs at the bottom of the page.

Overview
This page provides an overview of event details including the event summary, the time remaining in the event, the time zone and schedule for the event, currency information, and the purchaser's contact details.
Messages
This page shows in-app messages sent to and from the purchaser.
If the purchaser is using one-way messaging, you can view purchaser messages on this page; if the purchaser is using two-way messaging, you can also contact the purchaser on this page. If the purchaser did not enable in-app messaging, use the Contact for business questions email address provided on the Overview page to contact the purchaser.
Questions
This page provides purchaser questions for the event. Some purchasers require you to submit answers for some or all of the questions before making the bid sheet page available.
Bid Sheet
This page provides an online bid sheet and offline bid sheet for the event. Use this page to submit your bids.
Countdown timer
Note the event countdown timer in the top-right of the page. This timer tells you when the current round or stage is set to finish. Ensure that you allow sufficient time to submit your bids correctly. It is best practice to factor additional time for corrections or changes into the bidding process.

Notifications
When a purchaser sends in-app messages or round announcements, you receive a notification email, a notification on the Messages tab, and a Bell icon appears next to your account in the top-right corner of the page.
To receive email notifications for every message, click your account and go to Account settings > Notification Settings, click Individual, and then click Update.
Ensure that you whitelist the Keelvar domain so that notification emails are not diverted to your spam or junk folders.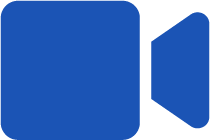 Watch a video tour of Sourcing Optimizer