As a bidder, when you are invited to an event for the first time, you will be prompted to create a Keelvar account. You can be invited to an event by a purchaser organization, one of your colleagues, or by Keelvar.
To create a Keelvar account, you must set up an account by registering your details, verify your account, and then log in to Keelvar. After you have successfully created your account, you can then use this account to access any other events you are invited to under your registered email address.
We recommend using Google Chrome or Mozilla Firefox as your web browser when using Sourcing Optimizer.
Setting up your account
After you receive an invite email, you can register your details and set up your Keelvar account.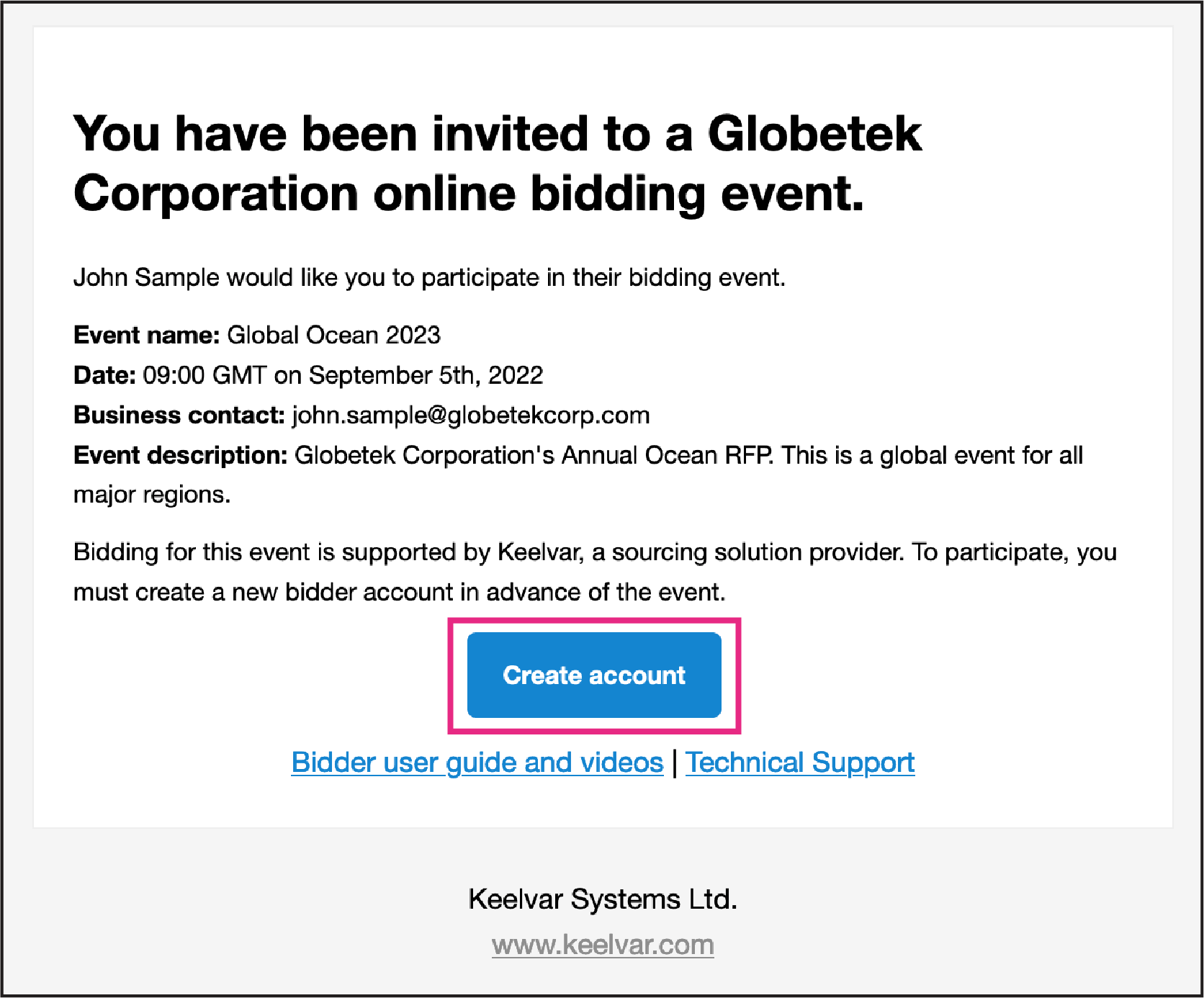 To set up your Keelvar account, complete the following steps:
In the invite email you receive, click Create Account.
The Keelvar account registration page opens. The Email field is prepopulated with your email address.
Enter your first name in the First Name field.
Enter your last name in the Last Name field.

Enter the organization's name in the Organization Name field.
Select your time zone from the Timezone list.
Optional: Enter your contact telephone number in the Telephone field.
Optional: Enter your industry in the Industry field.
Review Keelvar's Terms & Conditions and Privacy Policy, and then click the I agree to Keelvar's Terms Conditions and Privacy Policy
Click Register.
If you are experiencing issues accessing Keelvar or viewing the login screen, it may be useful to clear your web browser's cache and cookies.
Verifying your account and logging in
After you successfully register your account details, Keelvar sends you an email asking you to verify and activate your account.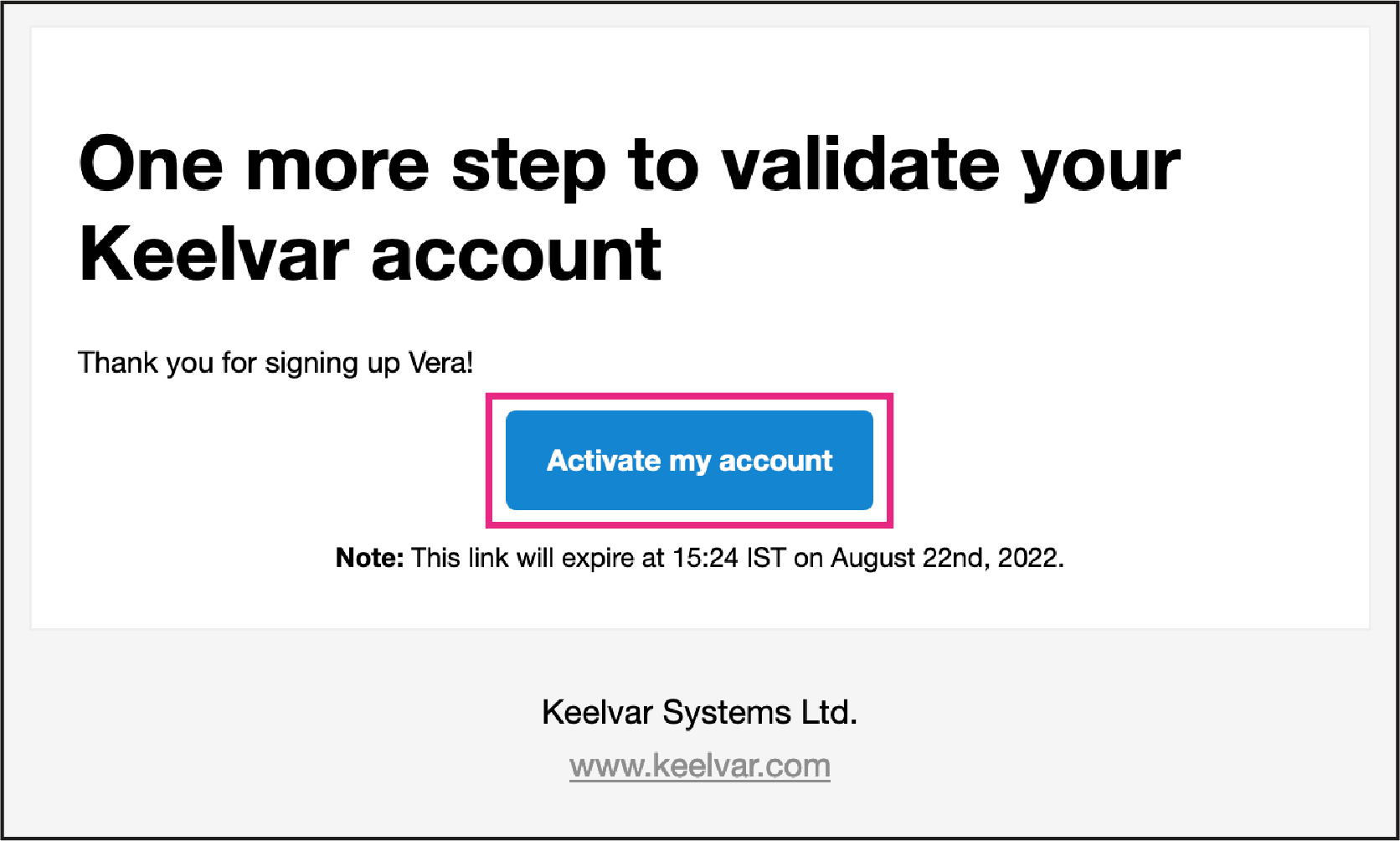 To verify your account and log in, complete the following steps:
In the Verify your Keelvar account email, click Activate my Account. The Keelvar password registration page opens.
Create your password.

Enter a password in the New Password field.
Re-enter the password in the Confirm New Password field.


Click Change password.
Click Continue to log in.
You have now successfully created your Keelvar account and logged in for the first time.
Accepting the event invite
After you log in to Sourcing Optimizer, the Event invites tab of the Events page opens. This tab lists the events you have been invited to that you have yet to respond to.
Navigate to the event, and click Accept and open.

Certain purchaser organizations may require you to use two-factor authentication in Keelvar to bid in their events. If you do not have two-factor authentication enabled, these events appear on the Inaccessible tab of the Events page. You cannot access these events until you enable two-factor authentication for your Keelvar account. For more information, see Enabling two-factor authentication and Logging in to your account using two-factor authentication.
New events
From now on, when you are invited to any sourcing event that is being run in Keelvar, you are no longer prompted to create an account because you have already created one. Instead, the invitation email asks you to log in and accept the event invitation.
When you log in to Keelvar, you will see all your events and event invites on the Events page.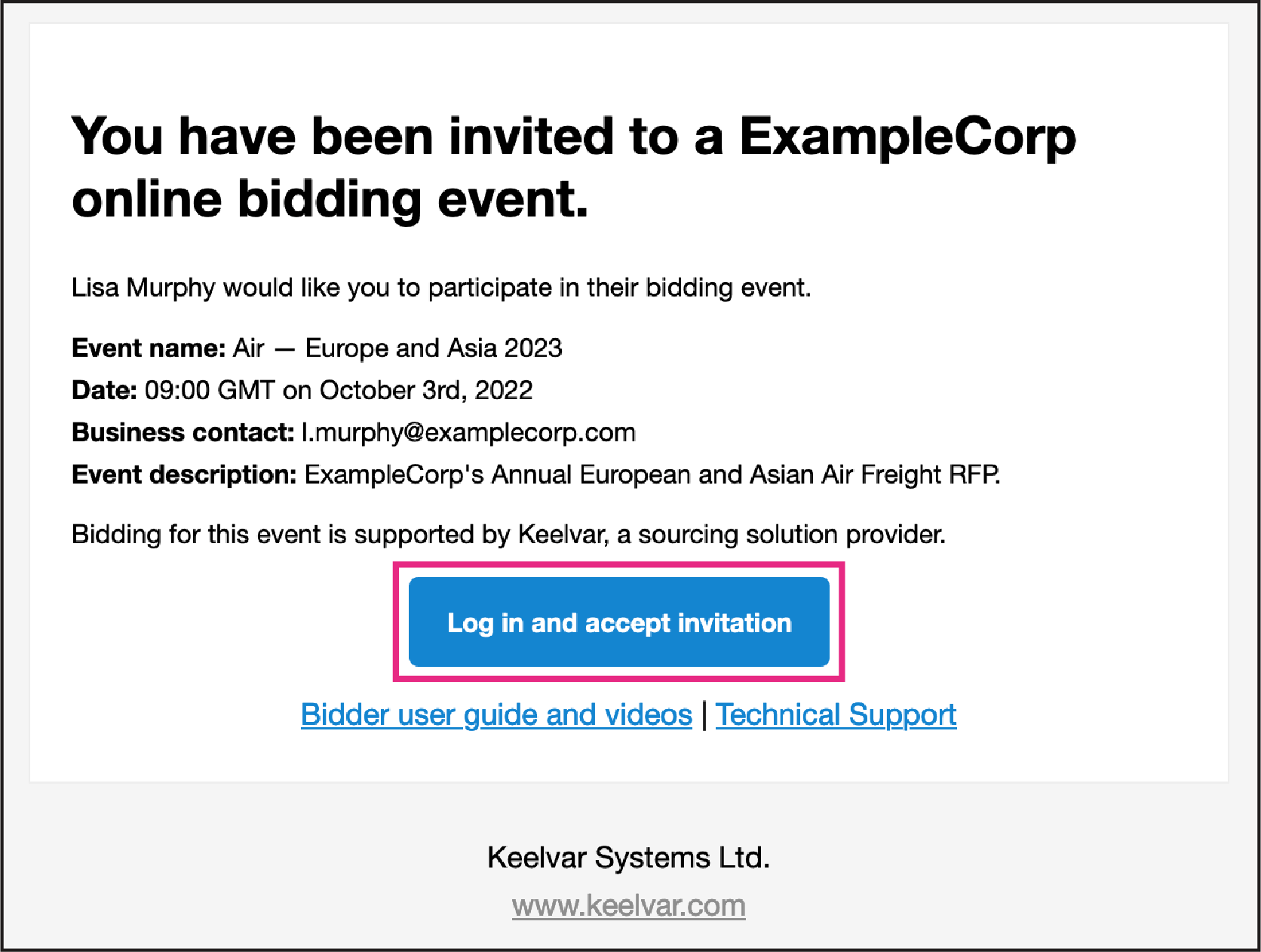 If you forget your password or want to reset your password, see Resetting your password.